Benedict Sciortino
Benedict Sciortino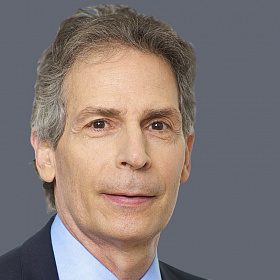 Board member, Independent Director
Member of the Audit Committee, member of the Strategic Planning Committee
Board member since 2012.
From 1977 to 1995, Benedict Sciortino worked as an attorney-at-law and a partner with Baker & McKenzie, New York. He joined Duferco in 1995. He served as a member of the Board of Directors of Duferco S.A., where he was responsible for Duferco Group North American and South African business as well as trading operations, financial and legal matters, and mergers and acquisitions. Mr. Sciortino serves as a director of several operating companies.
From March 2013 Mr. Sciortino became the CEO/Member of the Board of Dufenergy Trading SA, today known as DXT Commodities SA and continues to serve this capacity. Mr. Sciortino was born in New York in 1950. He graduated from Queens College, New York with a BA degree and received JD and LLM degrees from New England School of Law (Boston, MA) and New York University Law School, New York.
Mr. Benedict Sciortino has signed the Declaration by candidate/director acknowledged as independent, which is envisaged by Moscow Exchange and includes the commitments of Mr. Benedict Sciortino to represent the interests of all the Company's shareholders and the Company despite the existing formal association with the Company, to inform the Board of Directors on any likelihood of occurrence of other relatedness criterions, conflict of interest.
Resolution of the Board of Directors of NLMK to consider Benedict Sciortino eligible for the position of independent director.