Ilya Guschin
Ilya Guschin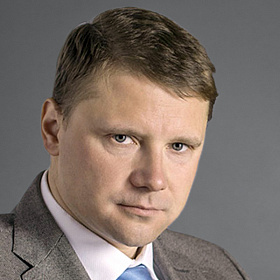 Vice president for sales
Ilya Guschin joined NLMK in December 2013.

From 2009 to 2013, he worked for SIBUR Group, including as head of SIBUR International, the group's export division.
From 2008 to 2009, he served as Financial Director at Skolkovo School of Management, Moscow.

From 2002 to 2007, he held various positions at Microsoft.
Graduate of the Faculty of Economics, Lomonosov Moscow State University. Holds a PhD in Economics.