Marjan Oudeman
Marjan Oudeman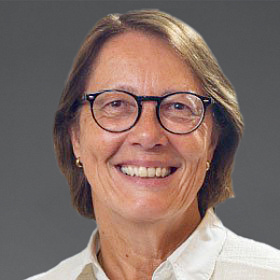 Board member, Independent Director
Chairman of the Audit Committee and member of Strategic Planning Committee
Marjan Oudeman was the President of the Executive Board of Utrecht University (The Netherlands) from 2013 until June 2017.
From 2010 to 2013, Mrs Oudeman was a member of the Executive Committee of AkzoNobel, responsible for HR and Organisational Development.
Previously Mrs Oudeman was a member of the Executive Committee of Corus Group, Executive Director Corus Strip Products Division from 2007 to 2010. She also held positions of the CEO Corus Nederland BV, Managing Director Corus Strip Products IJmuiden from 2004 to 2007, and Managing Director Corus Packaging Plus from 2000 to 2004.
Before joining Corus, Marjan Oudeman worked for Hoogovens Group NV, holding various corporate staff positions at Hoogovens Group NV in legal, corporate finance and controlling, culminating in 1998-2000 as a Member of the Management Board of the Steel Division of Hoogovens Group NV and Managing Director Hoogovens Packaging Steel.
Mrs Oudeman holds positions in governing bodies of a number of entities, being a member of the Boards of Solvay SA, SHV Holdings, NV Aalberts Industries NV, UPM-Kymmene Corporation.
Marjan Oudeman has extensive experience as a line manager in the steel industry and considerable financial and international business experience.
Oudeman has a law degree from Rijksuniversiteit Groningen in the Netherlands and an MBA in Business Administration from the University of Rochester, New York, USA and Erasmus University, Rotterdam, the Netherlands.