Oleg Bagrin
Oleg Bagrin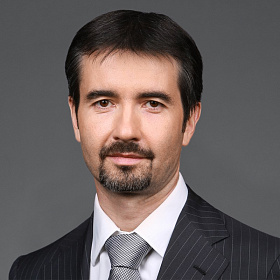 Deputy Chairman of the NLMK Board of Directors
Chairman of the Strategic Planning Committee, member of the Human Resources, Remuneration and Social Policies Committee and member of the Digital Development Committee
President (Chairman of the Management Board) of NLMK since 2012 till March 2018. Member of NLMK Board of Directors since 2004.
Member of the Board of JSC Freight One. Director, Member of the Board of Directors of FLETCHER GROUP HOLDINGS LIMITED.
Holds a graduate degree in Operations Research and a postgraduate degree in Economics from State Management University, Moscow, and a degree in Business Administration from the University of Cambridge, UK.