Sergey Likharev
Sergey Likharev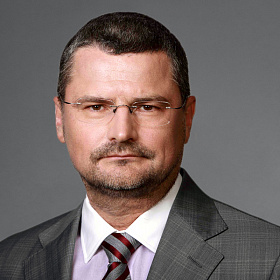 Vice president for logistics
Sergey Likharev joined NLMK in October 2013.
From 2012 to 2013, he was Aviation Business Director at Russian Machines Group and Chairman of the Board of Directors of the Aviacor aviation plant.
After serving as CEO of Aviacor Aviation Plant in Samara from 2004 to 2007, he became CEO of the Basel Aero airport group from 2008 to 2012.
From 1993 to 2004, he held senior positions at Interros, Ostankino Meat Processing Plant, Golden Telecom, Cannon Associates and Coopers & Lybrand.
From 1990 to 1993, he worked as a researcher at Lomonosov Moscow State University.
Sergey Likharev holds a PhD in Physics and Mathematics and a Masters of Business Administration from Cornell University, USA.