Clean air on the site
Clean air on the site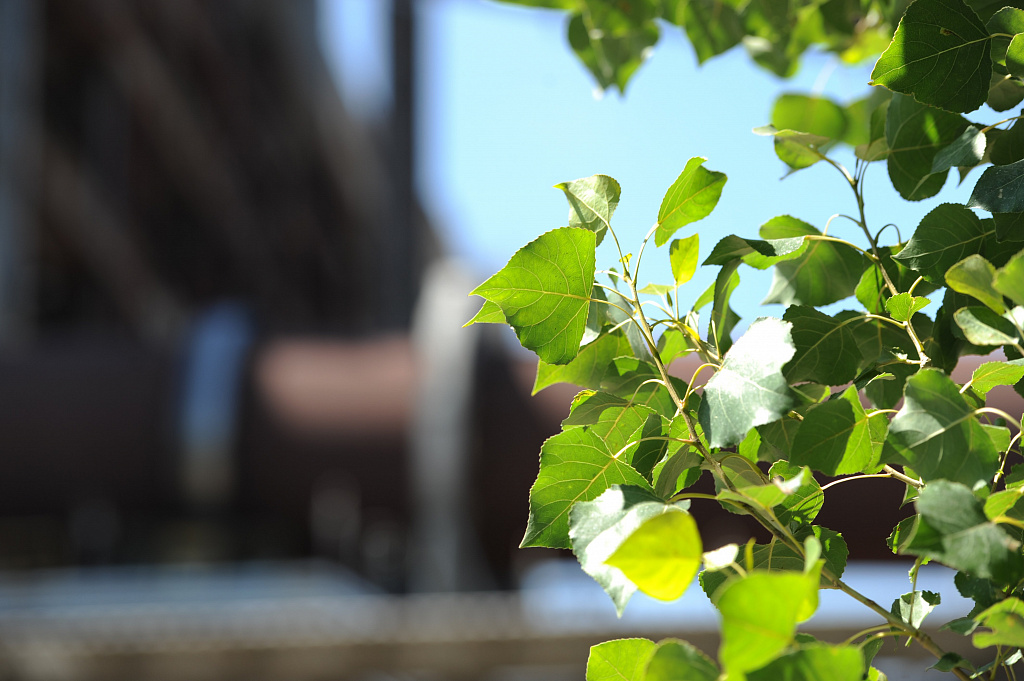 NLMK Group has been taking steps to reduce its impact on air quality for many years, improving working conditions and creating a clean environment in the surrounding areas.
These projects have already made an impact: despite almost doubling steel production since 2000, NLMK Group companies were able to nearly halve emissions to 20.3 kg per tonne of steel, which is very close to the best available technology level of 18.9 kg per tonne. Lipetsk, which is home to the Group's main production site, has become the least polluted steelmaking city in Russia.
In 2014, NLMK Group embarked on a large-scale project enabled by Siemens VAI to upgrade exhaust ducts and systems for capturing and cleaning emissions at Novolipetsk's BOF shop.
Siemens VAI are providing engineering services and supplying the key process equipment to build a system for capturing and cleaning fugitive emissions; and replacing the exhaust ducts of two converters that have a total annual capacity of 5.23 million tonnes of steel.
Scheduled to be completed in 2019, the improvements are expected to reduce the shop's emissions by more than half (to read a press release on the issue.
A number of gas cleaning equipment installation projects are underway at Novolipetsk's blast furnace shop. These projects will help remove most of the exhaust gas dust.
Blast furnace No. 6
In 2015, NLMK Group signed a contract with Paul Wurth S.A., a company headquartered in Luxembourg, to build a new gas cleaning system for blast furnace No. 6.
The system will provide a five-fold improvement in the efficiency of blast furnace gas cleaning. The project is scheduled for completion in 2015.
Blast furnace No. 4
In 2014, NLMK Group decided to build a modular dust collection system for blast furnace No. 4.

The new system will reduce residual dust to 5 mg per cubic metre, one thirtieth of the current levels, allowing annual dust emissions to be reduced by 504 tonnes and thus achieve the level of best available technology. It is expected that the project will be completed in late 2015.

After a thorough analysis of all dust sources, NLMK identified a set of priority measures to reduce dust emissions, embarking on a large-scale project to revamp the air cleaning systems in the refractory shop.
2014 saw the completion of an upgrade of the dust collection system: equipment was replaced to reduce the amounts of residual dust in off-gas to one tenth of the previous level, cutting gross dust emissions by 54 tonnes.
In August 2014 the company began revamping a dust suppression system in the open-air section of the bulk material storage facility used by the refractory shop, which will reduce limestone dust emissions by 72 tonnes a year. Scheduled for completion in 2015, the project will include installation of fog cannons covering the entire area of the storage facility.