NLMK Kaluga: a steel mill with state-of-the-art environmental technology
NLMK Kaluga: a steel mill with state-of-the-art environmental technology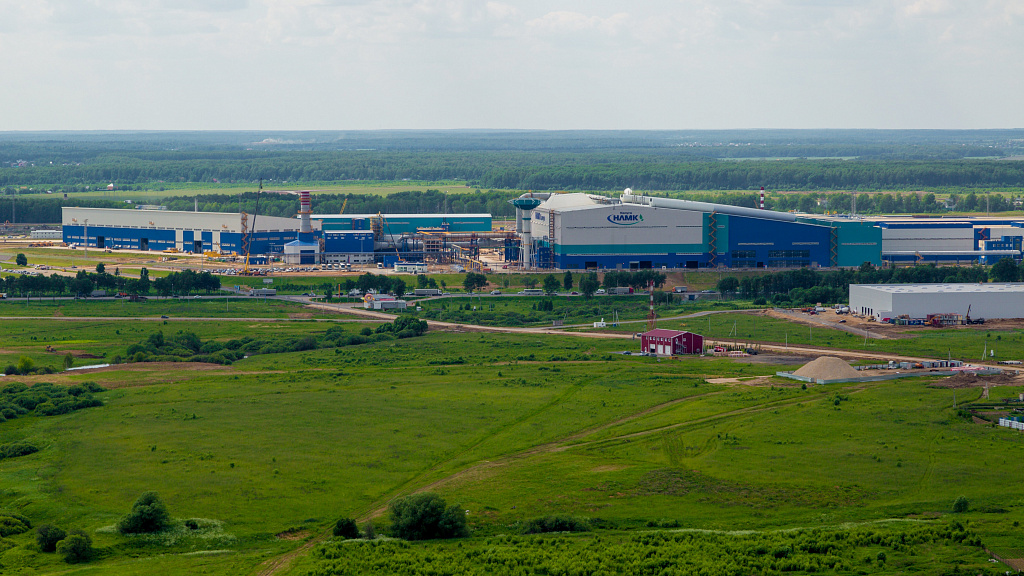 NLMK Kaluga is a new generation EAF plant and the most productive, energy efficient and environmentally friendly EAF steelmaker.
"This is an extremely advanced, hi-tech plant, which is also very environmentally friendly – this is especially critical for a steel mill. Perhaps, it's the most environmentally friendly plant in Russia."
Dmitry Medvedev, Russian Prime Minister
● Steel melting capacity of 1.5 million tonnes a year
● Rolled steel capacity of 0.9 million tonnes a year
● Investment exceeding 38 billion rubles
● Investment in environmental technology totalling 7.5 billion rubles
● Filtration systems capturing over 99% of hazardous air pollutants
NLMK Group began construction of a mill in the Vorsino industrial park, Kaluga Region, in 2008. The plant was opened in 2013.
NLMK Kaluga is a mini-mill that combines an EAF shop with a rolling mill located in close proximity to feedstock sources and key consumers.
With investment in environmental technology of 7.5 billion rubles (a fifth of NLMK Group's total investment in NLMK Kaluga), the plant uses best environmental technology practices from across Europe to minimize its environmental impact.
● Advanced filtration systems capture > 99% of hazardous air pollutants
● ~ 20% of the amount invested in construction spent on environmental technologies
● NLMK Kaluga's scrap recycling plays an important environmental role
● A closed loop water system helps achieve zero waste water discharge
● The plant uses unique energy saving systems
Technological leadership: NLMK Kaluga outperforms Russian competitors