Stanislav Shekshnia
Stanislav Shekshnia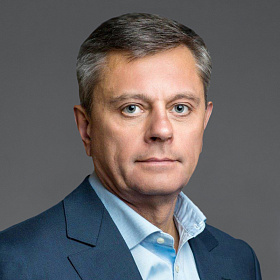 Board member, Independent Director
Board member since 2015.
In 1991-2002, Dr. Shekshnia held senior executive positions at Russian and international corporations, including HR Director of Otis Elevator in Central and Eastern Europe, President and CEO at Millicom International Cellular in Russia and the CIS, COO at VimpelCom, and CEO of Alfa-Telecom. He has extensive financial experience. He has served as Chairman of SUEK, LLC Russian Fishery Company, Vimpelcom-R and as Director of a number of Russian and Ukrainian companies. Stanislav was an independent director at DTEK BV, Ilim Timber Industry, NIS (Naftna Industria Srbie) and Ener1. Currently Mr. Shekshnia is Chairman of the Board of Samolet Group PJSC. In 2002, Stanislav Shekshnia co-founded Zest Leadership International Consultancy.
Since April 2007 till July 2019 Stanislav Shekshnia was a Senior Advisor of LEADERSHIP VECTOR, a Talent Equity Consulting practice. He focused on leadership, leadership development, corporate governance and business in emerging economies. Dr. Shekshnia also provides personal coaching to business owners and corporate executives.
Dr. Shekshnia is an Affiliate Professor of Entrepreneurship at INSEAD. He has over 15 years of graduate level teaching experience in Russia, France and United States; and is the author, co-author, or editor of 11 books, and numerous articles, executive commentaries, interviews and case studies on entrepreneurship, leadership, people management, intercultural management and business and management in Russia
Stanislav graduated from Lomonosov Moscow State University, received an MBA from Northeastern University (USA) and a postgraduate degree in Economics from MSU.