Support to churches
Support to churches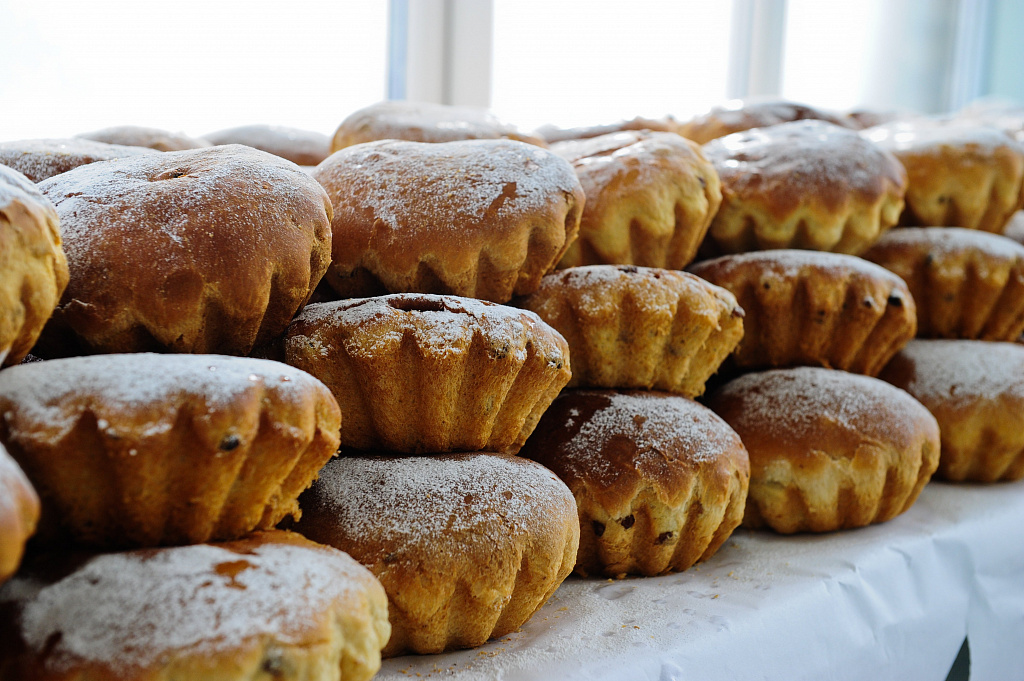 For many years, NLMK Group has been providing broad support to the Russian Orthodox Church, playing an active role in reconstruction and restoration of churches that hold regular services and those that have been listed as architectural landmarks and turned into museums. Each year the Company makes donations to parishes in Lipetsk Region to fund construction, repairs and restoration of churches, as well as providing support to monasteries and convents.
Novolipetsk has a long-standing Easter tradition: each year on the eve of Easter one of the plant's canteens makes about 4,000 kulich traditional Russian Easter breads, which are then blessed and distributed to the needy in Lipetsk. The local social support service distributes them to lonely elderly people and sends them to a care home for the disabled and the city's Sunday school.
Novolipetsk also charters a special flight to Moscow, where the St Andrew the First-Called Foundation brings the Holy Fire from Jerusalem. A delegation of members of the Lipetsk and Yelets eparchies, who take part in the event, brings the Holy Fire to the Orthodox churches in Lipetsk Region for their Easter services.
Stoilensky donated 9 million rubles to renovate the Stary Oskol Culture and Arts Centre and 6 million rubles to establish a Kursk Magnetic Anomaly history museum in the city of Gubkin. The museum will occupy a former school which has been listed as a 20th century architecture landmark. The building is located in Saltykovo district. The bulk of the museum's permanent collection was earlier displayed in Gubkin Local History Museum.