On-Line Conference for Suppliers
On-Line Conference for Suppliers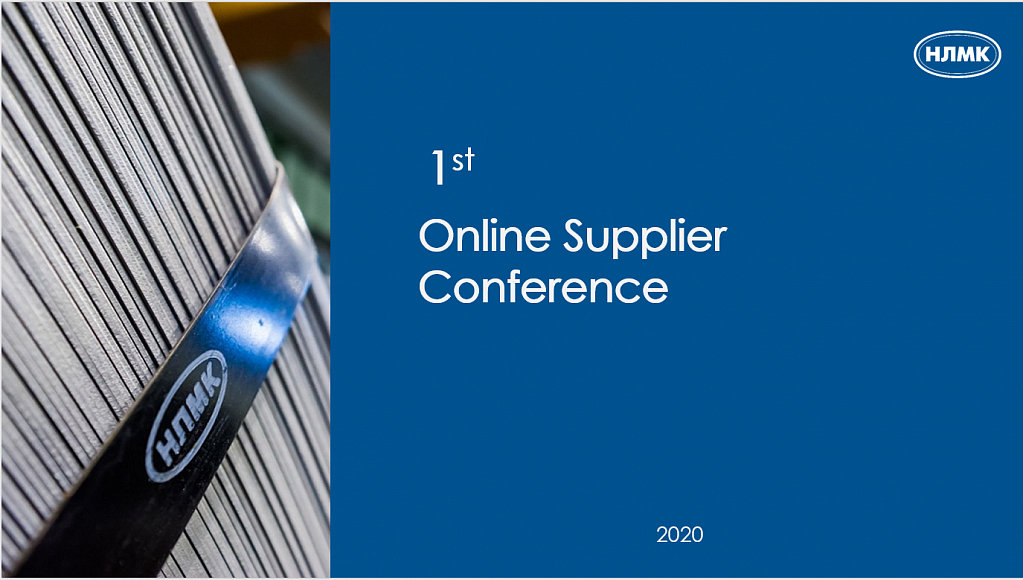 Dear colleagues,
On July 17, 2020, we held the first on-line NLMK Group conference for suppliers. We shared with our partners the company's and the functional area's strategies and discussed the main interaction-related issues.
It was the first time we met with the suppliers on-line. Moreover, it was a very successful experience. More than 90 suppliers took part in the conference
Svetlana Lapkina spoke about the goals and priorities of NLMK Group Procurement Service; Pavel Sverchkov communicated Procurement Service strategy and explained the suppliers' contribution to its implementation.
We also discussed new tools improving efficiency of the procurement process. Khabib Azimov spoke about the SAP Ariba Sourcing system implementation project that optimizes selection, approval and procurement of the critical equipment. The project will result in creating a single information space for communication of all parties, reducing the time required for technical study of critical equipment at the design stage and improving transparency of selection, approval and procurement process.
Elena Viselskaya shared information about new communication channels for the suppliers. In particular, this is a virtual assistant QUBO, which is a digital service for on-line interaction with suppliers. The virtual assistant is integrated into the corporate website as a chat-bot and can reply to supplier's questions about participation in procurement procedures, filling out questionnaires, eliminating technical problems or working in a personal account on-line.
Elena Taskina spoke about electronic data exchange with suppliers, and Tatiana Dubovitskaya, about the supplier-financing program implemented by the company.
Now we know that that having such meetings on-line is very effective. The presentations contained interactive elements and on-line polls. We used the chat to communicate with our partners and immediately discuss proposals for changing certain processes. We received a lot of positive feedback from suppliers and we will definitely develop this format.